Publicis Groupe Bolsters Production Success with Expanded Global Leadership Team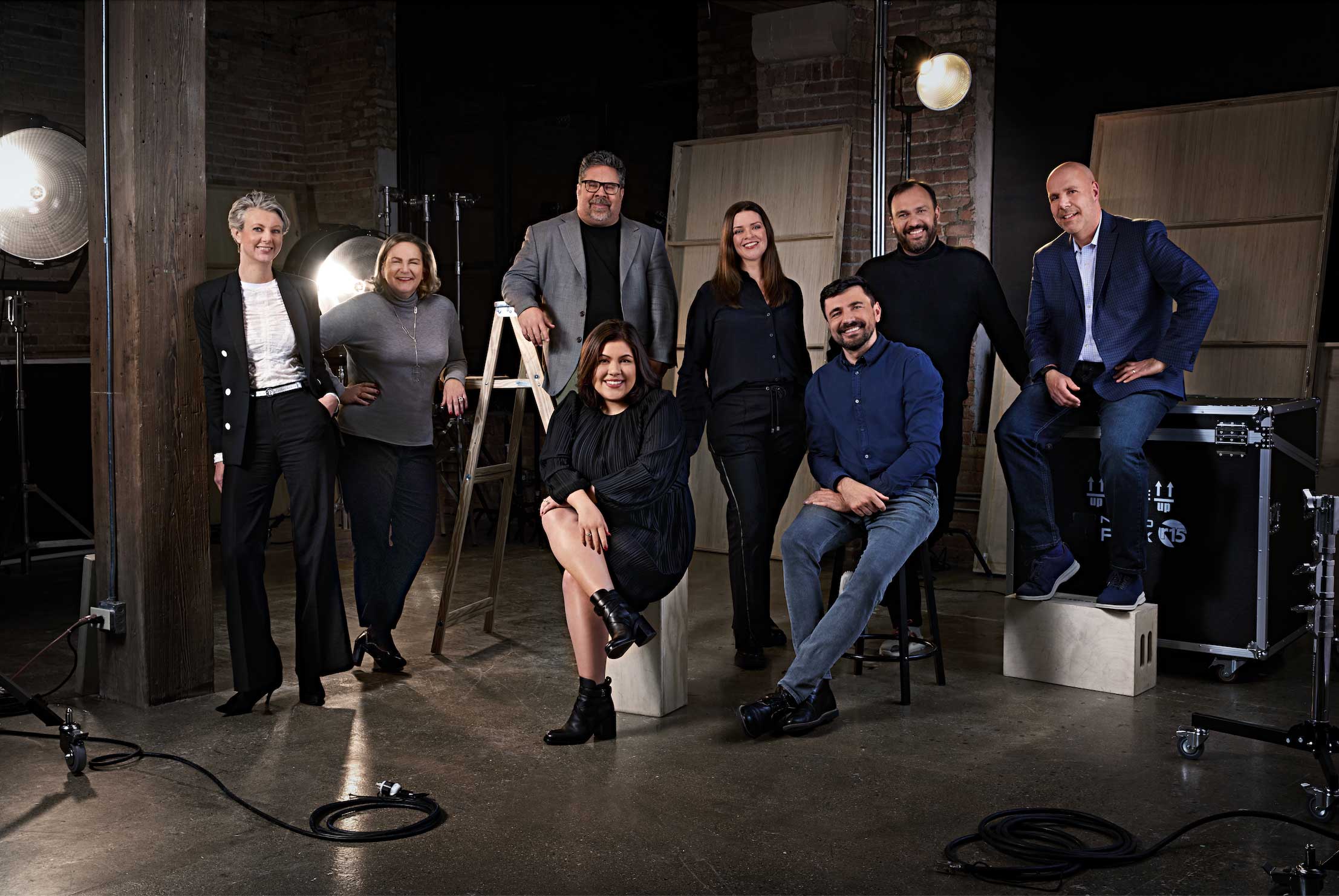 Publicis Production announces augmented global leadership team under the helm of Sergio Lopez-Ferrero, Global Head of Production.
Publicis Groupe's production arm has achieved double-digit growth in 2022. It boasts some of the biggest and most transformational wins in the industry over the past three years, with pioneering data-driven production models for some of the biggest global advertisers through Prodigious global production network of 50 offices, LePont's commerce production, Boomerang, Harbor Entertainment, and the newly launched PXP, its performance-driven production solution.
"At a time in which brands are still struggling with the complexities of delivering omnichannel global campaigns that connect with their consumers, new channels such as web3 are being introduced and need for efficiencies on the back of recession concerns being top of most clients, we have positioned production as the link between creative and media, with data connecting all parts of the marketing supply chain. By doing this, we have turned production into a strategic asset for brands, not just delivering award-winning craft but also ensuring production drives true effectiveness and efficiencies to our clients. Our role goes beyond being creative makers, our focus is to deliver ROI for our clients, we are truly growth makers," says Sergio Lopez-Ferrero.
To accelerate growth for its clients and the Groupe, Sergio Lopez-Ferrero is joined by a team of handpicked industry-leaders, incorporating into the global leadership team roles that will drive deeper relationships with brands, innovative products, operational excellence and winning commercial approaches.
Mariusz Urbanczyk – Chief Client Officer
Mariusz brings over 20 years of management and production experience to the Groupe. He has led Hogarth in Brazil, Argentina and North America, and was formerly CEO of Papaya Films. As chief client officer, he will be responsible for forging strong relationships with global brands throughout their transformation journeys.  
"I'm extremely excited to join Publicis Groupe and the Production leadership Team. The ability to help clients redefine the way they work by the introduction of efficient operating systems, technology, and data, paired with amazing talent, is indeed a fantastic opportunity."
Camila Nakagawa – Chief Product Officer
Camila joins the Groupe from TBWA\Worldwide where she was leading global operations, with her focus on data and production. Prior to this, she was head of business growth, integration and culture at Havas. She is deeply skilled in data and digital production as well as being passionate about diversity and inclusion initiatives, and as chief product officer, she will ensure we are developing the best and most transformative solutions to drive client growth.
"It is a unique opportunity to be at a creative and media powerhouse like Publicis and have the chance to drive a transformation in production. As our industry evolves and transforms, we will consistently pursue efficiency through technology and great talent - while, of course, maintaining our obsession with craft".
Fabienne Queyrane – Global Production Strategy Director
Fabienne joined Publicis nearly 10 years ago to launch the Prodigious brand and has since played a key role in developing the Groupe's production solutions, leading its marketing, communication, and new business. More recently, as global production growth lead, she led the Groupe's most transformative wins in production. A strategist at heart, she is an expert at building cut-through production models that transform the way global brands reach their consumers, and now joins the global production leadership team as global production strategy director.
Fabienne comments: "Publicis Production strategy is not about making new with old, it's a whole new way of producing for the always-on multiplatform world. I'm terribly excited to join this team and bring this vision to life for our clients".
Stephanie Mylam – Strategic Operations Lead
An expert in creative production, new technology and technical delivery. Stephanie joined Publicis In 2015 and has worked at a number of agencies including SapientNitro and Digitas before spending the last four years crafting and implementing centralised global production models for both Daimler Mercedes-Benz and Beiersdorf. She now joins the leadership team to lead on the Groupe's precision content offering.
"These days we're asked to solve complex marketing problems and old systems and processes aren't necessarily the answer. What we make moves at pace, and I believe so too should how we do it. I'm thrilled to be part of such a fantastic team and excited about the future as we continue to strengthen the Publicis global production offering."
Bryan Simkins – Global SVP Technology and Activation
Bryan has contributed enormously to the Groupe as global SVP of technology and activation, and as the global team's technology lead, he will be at the heart of production's deeper integration with media. Bryan is a strong believer in brands using technology to find, attract and manage their customer relationships through digital connectivity.
"I am excited to assist in the development of an integrated ecosystem across ideation, production, and distribution. We are thrilled to deliver Publicis' clients industry leading end-to-end solutions to meet the complex demands of reaching customers with intelligent data-driven messaging in a platform world", says Bryan.
Laurence Ferry – ESG/CSR and Global Projects Lead
Since joining Prodigious in 2007, Laurence has held several leadership roles including MD of Prodigious France, and Production Lead for Europe and Africa. Her operational expertise will be critical in leading global projects, ensuring the smooth execution of the Groupe strategy. In her past roles, she led several initiatives around ESG and will now be able to make Publicis Production a leader in Responsible Production
"The team formed around Sergio not only respects a good parity but is made of fantastic talents. I am very proud to be part of it."
Ed Ellis – Global Production Chief Finance Officer
Ed brings a wealth of commercial finance expertise, both within and outside of the Groupe, to his new role as Global Production CFO. At a time when clients face more complex challenges with finite resources, Ed will be instrumental in overseeing our financial operations and ensuring efficiency and effectiveness are at the core of our growth models.
"I'm excited about Publicis Production creating a connected global production offering that can generate a number of interesting commercial frameworks which align with our global production value proposition."
This team will support the Groupe's production network at large including PXP, Prodigious, and Boomerang, working closely with Publicis Groupe's media, data, digital and creative agencies, connecting all parts of the Groupe to unlock growth for its clients.