The Team Shaping Our Industry-Specific Approach to Content Production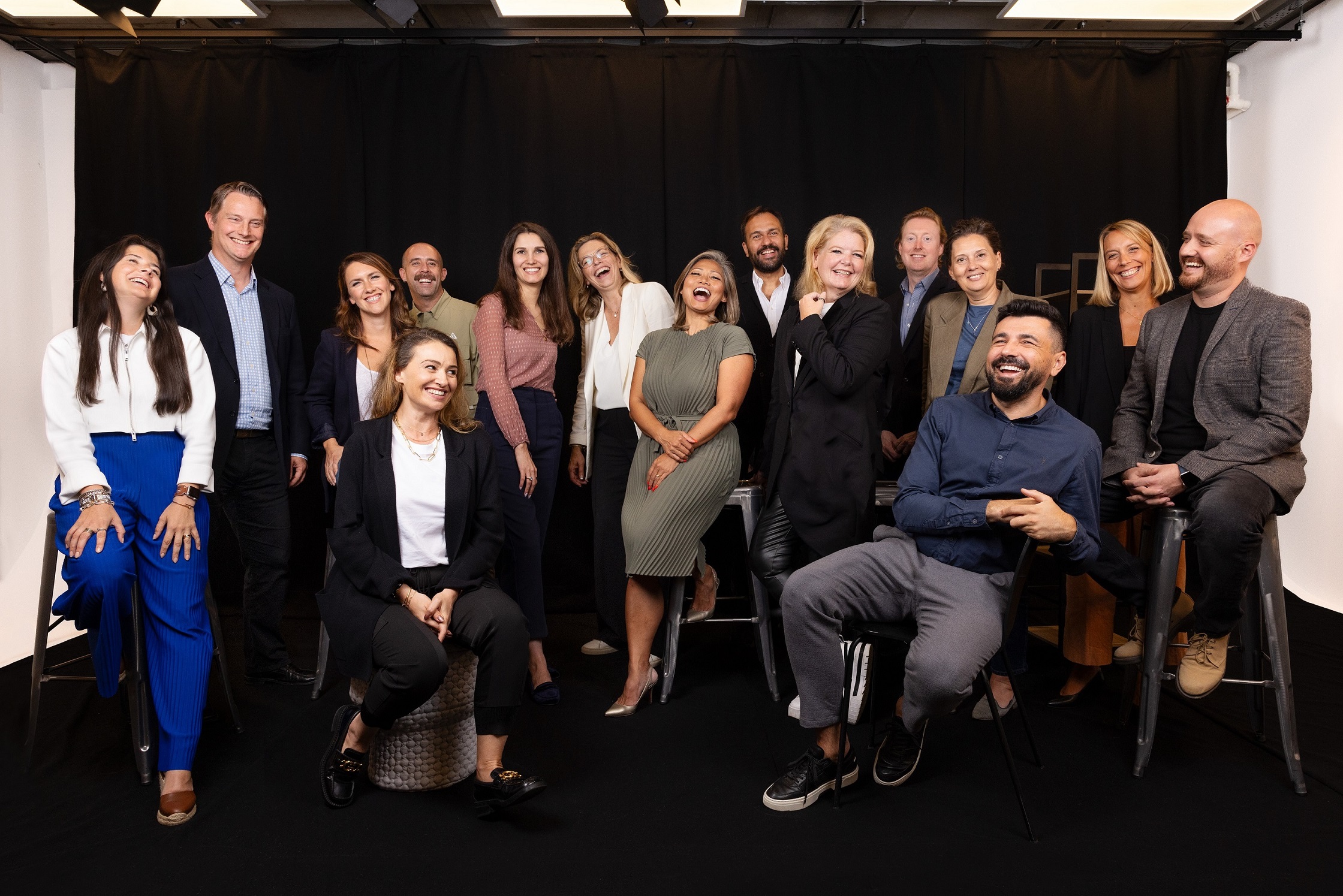 Publicis Production is thrilled to announce the evolution of its Global Client Production Leads team which is expertly positioned to provide a new level of strategic leadership to its clients. This move marks a significant stride in fortifying the business' client-centric operations and industry-specific expertise.
Led by Mariusz Urbanczyk, Chief Client Officer, Publicis Production, this diverse cohort of professionals brings a rich tapestry of skills and backgrounds, poised towards enhancing its clients with production solutions that are tailored for their industries. Urbanczyk's instrumental role over the past nine months in identifying exceptional talents both within Publicis and across the industry has seamlessly integrated them into this robust team.
"Carefully selected for their extensive experience and knowledge, these individuals serve as invaluable sparring partners to the Groupe's GCLs, contributing significantly to their collaborative endeavours. Their impact extends far beyond production expertise, making a genuine difference for both clients and their brands. Furthermore, we have appointed Industry Leads across our biggest verticals, Retail, CPG and Healthcare, to guide our GCPLs. Together, we form a dynamic force, ready to tackle client challenges with a unified and collaborative approach", says Urbanczyk.
Global Head of Production at Publicis Groupe, Sergio Lopez-Ferrero, says: "Our cutting-edge industry-centric strategy signifies a profound transformation in our client service model. Leveraging our extensive scale, we seamlessly integrate best industry practices with unparalleled knowledge, enabling us to navigate the entire content supply chain with unparalleled precision and insight. This tailored approach ensures that we're not just meeting client expectations but driving exceptional results across their specific industries."
Without further ado, here is the team who make up the Global Client Production Leads for Publicis Production:
Industry Leads:
Chira Schaad, Retail and CPG Industry Lead





Chira, with over two decades of experience in marketing, brings her expertise to Publicis Production, where she leads the Retail and CPG sectors. Her role involves implementing strategic approaches and industry best practices to systematically enhance production capabilities. Chira's speciality lies in formulating growth-driven strategies that deliver tailored content to the right audience at the right time. Her vision for success entails establishing an efficient supply chain for retail and beauty clients, delivering engaging digital and mobile-first content across all consumer channels through process optimisation, automation and cutting-edge technology.





Getting to know the team:





If you could have dinner with any historical figure, who would it be and why?





Sam Walton, the founder of Walmart. His ability to grow the largest company, becoming the biggest private employer with such speed and scale, while staying quite humble and living below his means, is inspiring. I'm keen on understanding his guiding principles, effectiveness, challenges faced, and how he balanced growth with empowering his team. Additionally, I'd like insights into what aspects of his vision were pivotal to his success.
Tyler Cunningham, Health Industry Lead





With over 25 years of experience, Tyler is a seasoned marketing and communications leader. Taking on the role of Health Industry Lead, he will spearhead efforts for a

pharmaceutical brand

, leveraging his expertise to address industry-specific production requirements. Tyler's forte lies in assembling integrated teams for iconic brands, encompassing both traditional and digital domains, across emerging and established markets. He is committed to bringing innovation into the production space, specifically within the healthcare and pharmaceutical sectors. In the past, these industries have traditionally been more conservative, and he believes that leveraging the array of tools and technology available will drive greater levels of innovation and progress.





Getting to know the team:





If you were stranded on a desert island and could only bring three items, what would they be?



1)

My family (my wife and two kids) 2) My bicycle (I'd build a road somewhere) and 3) my Kindle (of course making sure I download my full library to keep me entertained).
Client Leads:
Alice Garland





Alice is a seasoned global client service lead with over two decades of experience in global production. Throughout her career, she has excelled in forming collaborative teams across the globe and garnering support from a diverse array of stakeholders. With a keen interest in understanding how regional and local nuances, as well as cultural factors, influence global engagements, Alice is enthusiastic about the prospect of working with some of the world's well-known brands. She is equally thrilled to be part of a team boasting an extensive breadth of experience and expertise.





Getting to know the team:





What's your go-to karaoke song, and why?





I'm not really a fan of singing alone, so I love picking songs that get everyone involved. Dolly Parton's 'Why'd you come in here looking like that' is my secret weapon!

😊

It also takes me back to those times singing with my sisters at full volume, right after I'd moved back to London.
Gladys Jeffrey





Gladys, a seasoned business lead, has honed her skills in global creative agencies across Kuala Lumpur, Detroit, and New York City. With a strong background as the North American Client Lead for a

consumer healthcare company

, she continued to successfully manage the business's production ecosystem and was therefore promoted to run the business globally. Gladys prioritises a human-centric approach in all her interactions, attributing her achievements to this ethos. Her tech-savvy nature drives her to constantly seek innovative solutions and integrate them into company practices, while her multi-ethnic, multi-cultural background offers a unique perspective. This combination will empower her to drive superior outcomes for her clients.





Getting to know the team:





What's the most adventurous thing you've ever done, or something on your bucket list?





I've always wanted to play tennis on the grounds of Wimbledon or any other major tournament for that matter! Hopefully, someone super connected here can make it happen for me.
Julie Marchesseault





Since January 2023, Julie has been leveraging her extensive knowledge and experience gained from over 15 years at Publicis to spearhead global production efforts for a prominent FMCG brand. She and her team are at the forefront of driving collaboration between creative, media, commerce and production departments, emphasising sustainability, DE&I and innovative production solutions. Julie's leadership style is characterised by a passion for positive change, coupled with a commitment to nurturing her team's growth, ultimately striving for creative excellence and taste appeal. She firmly believes that purpose-driven work is the key to achieving success in this demanding field.





Getting to know the team:





What's your favourite office snack or guilty pleasure when you need a pick-me-up?





My favourite snack is obviously Oreos dipped in a glass of milk.

😉
Mathilde Paquereau





Mathilde is a highly experienced professional in advertising and production, having advised numerous global companies. Her strengths lie in understanding client needs, nurturing relationships, and team leadership, particularly in retail and production. She aims to leverage her current expertise to shape the future of content and streamline production operations for success in building impactful brands. In this position, her ultimate goal is to deliver high-performing content that simplifies production for her clients.





Getting to know the team:





If you could visit any place in the world right now, where would it be?





Family is really important to me – it is a pillar of harmony in my life. With that in mind, if I could go anywhere, it would be to visit my parents in France.
Xavi Aguilar





With over 15 years of industry experience, Xavi has been at the forefront of developing production strategies for renowned global brands spanning the fashion, automotive and skincare sectors. He is deeply immersed in the world of rules and processes, and holds a strong affinity for leveraging technology for testing, learning, and optimisation. Xavi's visionary approach to his role revolves around crafting a unified production model that seamlessly integrates creative production with cutting-edge technology and data-driven insights. This promises to revolutionise current content production methods, ensuring the delivery of both captivating creative concepts and efficiently adapted market solutions for his clients, consistently across the globe.





Getting to know the team:





What's a skill or hobby you've always wanted to learn?





I've always wanted to learn Data Analytics. Outside of work, my pending hobby is to learn knitting.
Aleksandra Boćwińska



Aleksandra

serves as a dynamic Global Client Production Lead for a

global healthcare brand

, leading the set-up of a comprehensive global production framework. Her role encompasses not only managing client partnerships but also overseeing a diverse range of teams. With a steadfast and determined work ethic, Aleksandra prioritises both people and business objectives. Her expertise lies in tailoring production models to suit specific client needs, setting industry standards, and effecting transformative change within organisations.





Getting to know the team:





What's your favourite way to unwind after a busy day at work?





I like to spend time with my family. This includes teaching my 5-year-old son about the world through travel, the arts, music, amongst other activities.
Valerio Chervino





He brings over 15 years of industry global expertise to the role, excelling in managing end-to-end marketing teams for numerous global clients, ensuring top-notch results. He is

a passionate business leader who loves to create outstanding work through the power of human connection. To his new role, he not only brings a hands-on and solution-oriented approach, but a track record of extremely successful global business models that will most certainly prove beneficial to his current clients.





Getting to know the team:





If you could be a character in a TV show, who would you be and why?





It would have to be Walter White from Breaking Bad – and not for his more dubious qualities. I just loved the way his character was built in the show. Even when he is making the most devious, terrible decisions, you can still see his underlying humanity after all.
Laura Selfridge





With over 25 years of experience, Laura has spearheaded global production operations for various renowned global brands. Her success lies in her ability to revamp and modernise creative production and delivery strategies, utilising strategic partnerships, cutting-edge technology, and innovative work methods. In her new role, she is enthusiastic about infusing her forward-thinking approach, leveraging emerging technologies to enhance the value proposition for her clients' brands. Her goal is to optimise budgets for maximum impact and efficiency.





Getting to know the team:





If you could have a superpower for a day, what would it be and why?



It would have to be Flight. I'm one of the most impatient people on the planet who also seems to have the worst travel luck. From flight delays to subway diversions to traffic jams. Perhaps my lack of patience manifests this but if I could just fly wherever I need to go, this might be the only cure for it.
Operational Leads:
Diana

Iorga, Global Client Operations Lead





With over 20 years of Global delivery experience, she has worked with a multitude of Fortune 500 companies to successfully deliver digital business transformation programmes at scale. She now joins the team to lead Global Client Operations following the successful transition of leading mammoth accounts. She brings with her a vision to drive operational excellence and increased efficiency, standardisation, and best practices within Global Production accounts while maintaining our obsession with accelerating growth for our clients and of course craft.





Getting to know the team:





What's the last book you read or movie you watched that you couldn't stop talking about and would highly recommend?





It's a book by British author Victoria Hislop called The Island. It brings to life a historical reality of the island of Spinalonga, which was Greece's leper colony for much of the 20th century. I found it extra relevant in today's world of global pandemic, unconscious bias and inclusion.
Louise Burrough, Global Transformation Lead





Louise, a seasoned industry expert, stands as a true pioneer, having steered numerous global brands and agencies to success, including leading the first truly global production account for Publicis Production. In her new capacity as Global Transformation Lead, she brings a wealth of experience. Her strengths lie in her resilience, dogged persistence, and knack for perpetual problem-solving amidst dynamic environments. Her vision for this role is to drive transformational improvements, deliver innovative solutions and help build a world-class production offering that delights clients, retains great people and delivers overall growth. With an unwavering vision for success, she is determined to catapult her team and clients from good to extraordinary in all facets of Production.





Getting to know the team:





If you were a fictional character, who do you think you'd be and why?





They say: 'Always be yourself unless you can be Batman, then always be Batman.' So, I'm going to have to say, Batman.
Julien Buckley, Global Production Lead





Julien has a love for leading production assignments, and translating existing and future client needs into actionable solutions. After leading a global consumer account for many years, he is deeply involved in new business pitching and onboarding, drawing from his experience of working in creative, media, digital, production and experiential roles over the last 20+ years. With a background spanning various disciplines, he excels in leading global production endeavours, leveraging a deep understanding of each facet. His emphasis on craft, both in project output and team dynamics, underscores his key driver for success.





Getting to know the team:





If you could travel back in time to any era, which one would you choose and why?





It would have to be when the pyramids were being constructed as I would love to know how they managed to build the pyramids with such precision with stones that were quarried from hundreds of miles from the construction site. I love problem solving and the pyramids demonstrate the most incredible expression of human ingenuity.